Cinnamon Sugar Breadsticks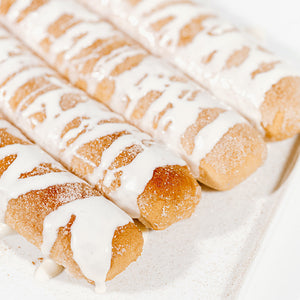 Ingredients

:

2 packages MYBREAD® Original Soft Breadsticks
½ stick butter, melted
½ cup sugar
2 tablespoons cinnamon
½ cup powdered sugar
1 tablespoon half & half


Directions

:

Preheat oven to 375F.

Mix cinnamon and sugar in a small cup.

Brush a melted butter over MYBREAD breadsticks.

Sprinkle cinnamon and sugar over breadsticks.

Place breadsticks on a baking sheet.

Bake for approximately 5-7 minutes.

Mix powdered sugar and half and half in a small bowl.

Drizzle breadsticks with the icing or use icing for a dipping sauce.

Enjoy!
Leave a comment
Comments will be approved before showing up.
---
Also in Recipes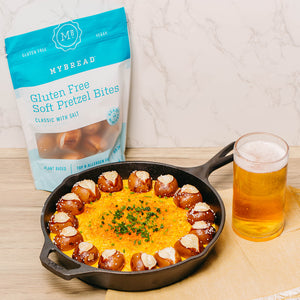 This creamy, smooth GF beer cheese dip is an easy appetizer recipe that's ready in 15 minutes. Flavored with your favorite GF beer, garlic, a bit of dijon mustard, and lots of cheddar cheese, this dip is extra flavorful and awesome with MYBREAD Soft Pretzel Bites!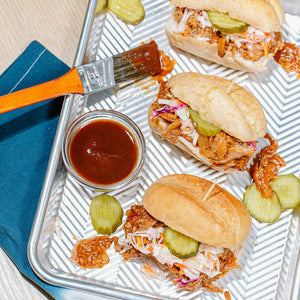 Slow Cooked, Texas-style pulled pork that is served on a buttered and toasted gluten-free slider rolls. A family favorite.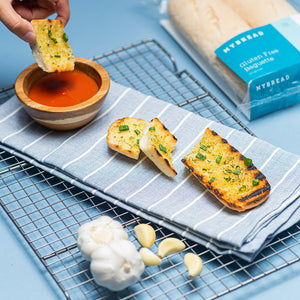 A quick and easy, but delicious side for summer dinners. Hot, smoky garlic bread is equally friendly to a juicy steak, a whole fish or a Caprese salad.